When you and your puppet pal are up close and personal with a live audience, especially kids, there's no telling what might happen! But going "up close and personal" is a big ingredient in personal puppet ministry, so thinking about audience interaction is super important.
In this installment of the Personal Puppet Ministry series…
Let's see what lessons about audience interaction we can glean from my gig with my little cow puppet pal at Harpursville United Methodist Church on Ascension Sunday. This was Moochacha's first encounter with children during worship services.
Here's a quick encore:
"Moochacha Learns about Saying Goodbye"
Singing "Jesus Loves Me" with the entire audience had already been scheduled to close every performance. You can't beat that message! Hopefully the children will enjoy singing along, and those who don't know the song will learn it as we sing. If you like to sing, you might want to select a signature song to feature in all your appearances, too.
The script for "Moochacha Learns about Saying Goodbye" did not specify any other direct interaction with the audience. In fact, I'm embarrassed to admit that I hardly made any eye contact at all with the three kids who came forward for Children's Time. My attention was glued onto Moochacha, talking to her, talking for her, and moving her head and body at appropriate times to give her a lively, responsive appearance.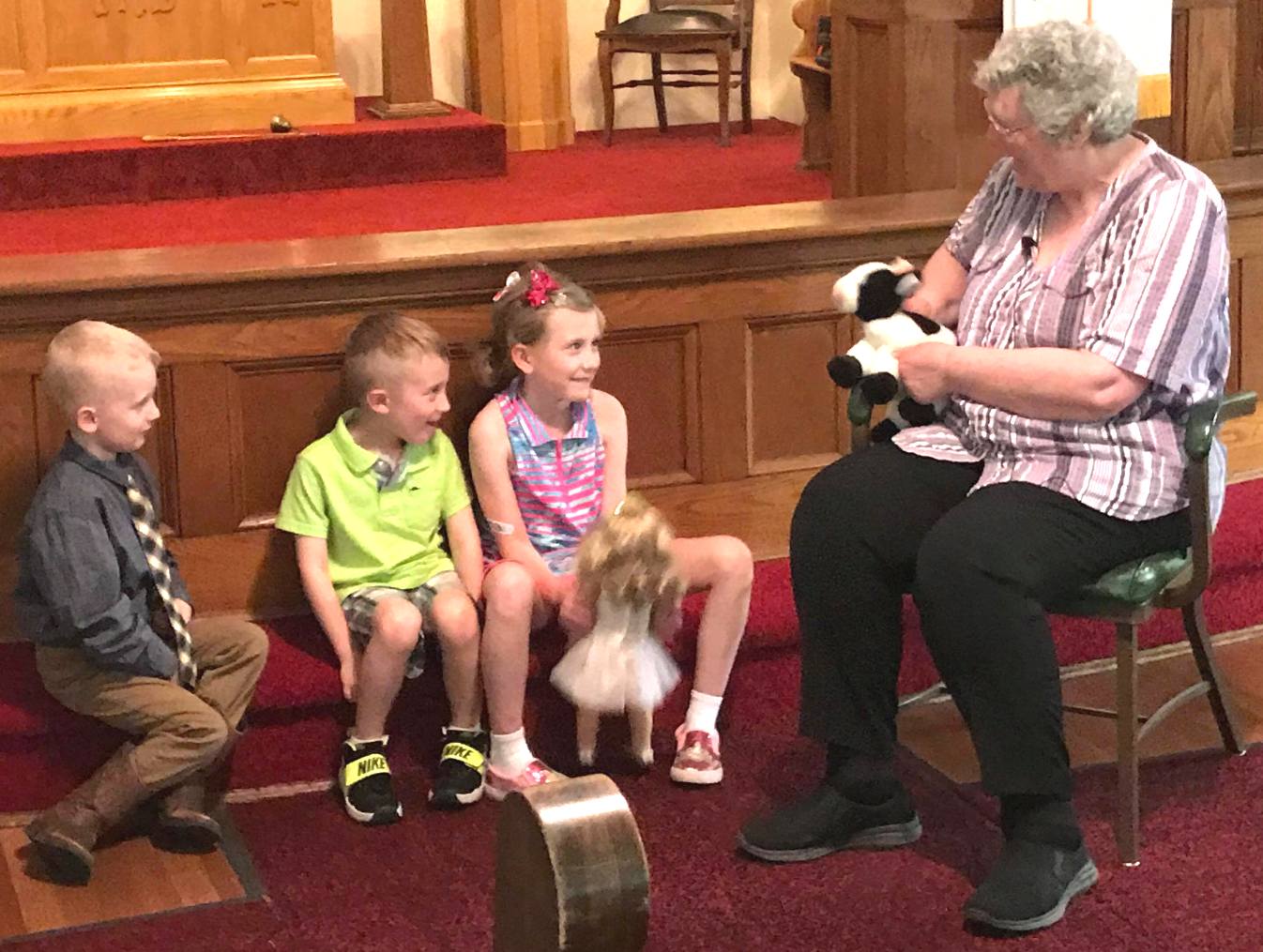 Fixating on my puppet was partly due to nervousness. My nerves are always on high alert when I conduct services as a lay speaker. Children's Time is the biggest fear factor of all. Let's face it, little kids flummox me. My own kids flummoxed me (still do, in their thirties!). Other people's kids flummox me even more. So I was wound up tight as a tick, sitting in the hot seat facing Jackson, Jayton, and Della Rae.