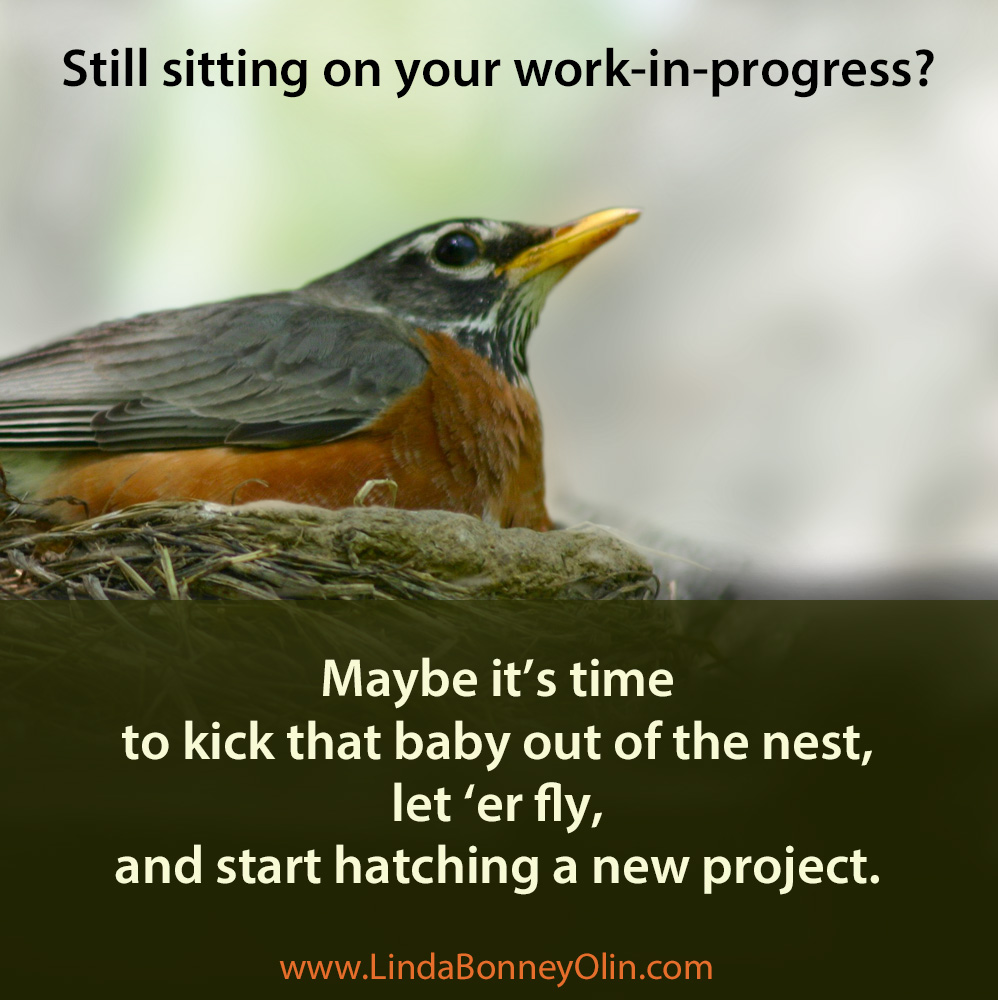 A reminder for my fine-feathered friends who need a little motivation to turn their writing-for-publication dreams into reality:
If you never start writing the first draft, you'll never finish the manuscript.
If you never finish it, you'll never submit it.
If you never submit it, you'll never publish it.
If you never publish it, no one will ever read it.
If no one ever reads it … you, and your could-have-been readers, and the Lord who gave you the dream, will all miss out.
Same goes for all the other kinds of projects you're still sitting on, writing-related and otherwise.
So don't just sit there. Start hatching!
What are my new ideas?
Compile and publish a book of my hymn lyrics set to existing hymn tunes. I've got about 75 new ones, ready to get kicked out of the nest.
Develop a book and video tutorial to help other poets try their hands at writing hymn texts and setting their verse to music.
Finish my Christmas Eve cantata. That project's been incubating for over ten years!
Last, but not least, do whatever my Holy GhostWriter scribbles on my to-do list.
What new projects are you hatching for the new year? Please share in a comment!
Blessings,
Linda