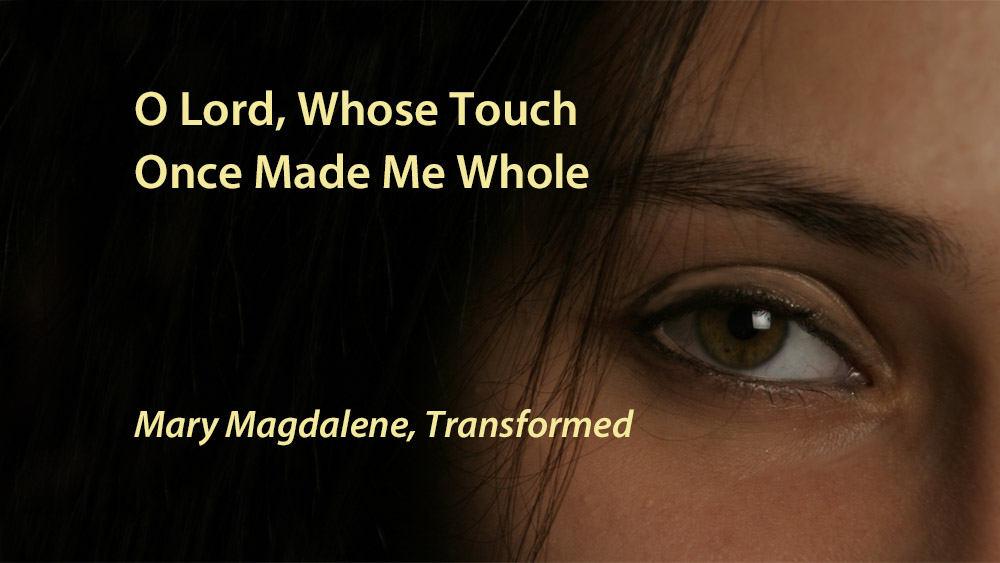 My Holy GhostWriter is no slouch when it comes to using technology for music and ministry. I'm a little slower on the uptake. But I did manage to learn the basics of creating and uploading YouTube videos. Now you will be able to sample some of the hymns and faith songs I've written since Songs for the Lord came out five years ago.
I'm delighted to feature Theresa Olin, aka Diva Daughter, singing while my lyrics are displayed onscreen. Her voice is a treat. She sings first soprano with the Houston Symphony Chorus, for which she has served as section leader, and with smaller choral groups, including Houston Camerata. (Diva Daughter is the slim brunette in the middle of the back row in Houston Camerata's group picture.)
We had time to record only a few songs during Theresa's Christmas visit. But I hope to travel to Texas, with digital voice recorder in hand, when time and my husband's health allow. (Bill is still recuperating from injuries he suffered in a farm accident last September; that's why I haven't had time to post here in the past several months.)
Meanwhile, I have another sacrificial lamb almost ready to throw on the altar. Er … that is to say, I have another highly talented singer who has volunteered to record some vocals for my mini-videos. So more samples of my work will be coming along soon.
If you'd like to be notified when I upload a new video on YouTube, please subscribe to the Linda Bonney Olin channel. Signing up is simple, and it's free, of course. I don't "monetize" my videos, so you won't be plagued by ads when you try to hear my songs.
I appreciate "likes" and comments and shares on YouTube—on Facebook and Twitter, too. Your responses help bring my work to the attention of other listeners. Thank you!
Link to my YouTube channel: https://www.youtube.com/lindabonneyolin
Links to the individual songs I've uploaded so far:
I hope you enjoy them all. Please leave your two cents' worth in a comment. I need all the encouragement I can get. ♥
O Lord, Whose Touch Once Made Me Whole is one of three songs I wrote for Mary Magdalene's monologue, Mary Magdalene, Transformed. Don't forget to check out Transformed: 5 Resurrection Dramas and my other Bible study and drama books for the Lent/Easter season: Giving It Up for Lent and The Sacrifice Support Group. Ash Wednesday is right around the corner!
Blessings,
Linda