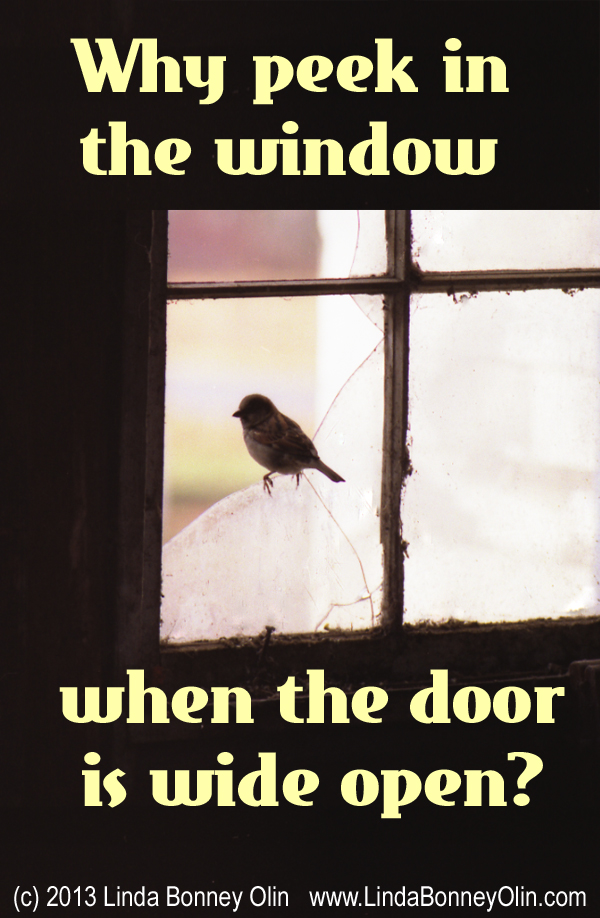 High-flying indie authors make news practically daily. Industry gurus exhort writers, practically hourly, to invest major effort and money into launching our own books into the stratosphere of publishing success, whether by independent or traditional methods. We must conduct our writing activity in a serious manner. Be professional. Businesslike. Goal and results oriented.
Shrewd advice. But …
On Saturday, September 14, I'm setting aside my aspirations to soar with the eagles. Instead, I'm heading to W. B. Ogden Free Library in Walton, New York, to flock with a few of my favorite sparrows.
The Ogden Writers Group grew out of a memoir-writing workshop led by Columbia University professor Leslie Sharpe, so it's not surprising that quite a few members are older individuals who write memoirs and fictional stories about bygone days, primarily for the benefit of family, friends, and others interested in the times and places they describe.
Do these writers expect to land fat royalty publishing contracts, or want the obligations a contract would entail? Not really. Do they have the means or desire to set themselves up as self-publishing moguls, managing teams of editors, designers, and marketers to turn their books into indie sensations? I doubt it. Do they have big bucks to shovel into the coffers of vanity publishers? Not that I know of.
No, they're what many in the industry refer to (with disdainful sniffs) as "amateurs" and "hobby writers." The sparrows of the writing world, I call them. True, some write more polished prose than others. But they all have stories to tell. Poignant stories. Funny stories. Historically, socially, and spiritually significant stories. Should those manuscripts lie in a drawer forever because they weren't written by people who fit the "professional" mold?
My presentation to the group will encourage those sparrows who are perched on the windowsill—not on the outside looking in, but trapped on the inside looking out wistfully at the eagles, and woodpeckers, and hummingbirds with their published books. I'm going to suggest that they (you?) can get out there and fly, too. The publishing door has been opened wide by self-publishing services like Kindle Direct Publishing (Amazon's ebook publishing division) and CreateSpace (Amazon's print-on-demand division). Maybe my sparrow friends' books will never reach the highest heights. But a sparrow-sized flight is still a flight to be proud of.
Are you a sparrow on the windowsill? Stay tuned. I plan to record my talk and post it for those who can't attend the meeting. (Update: Recording and script are now posted on my Resources page!)
Meanwhile, here are several sparrow flights I've helped launch. Please click on the covers and give them a look. <3