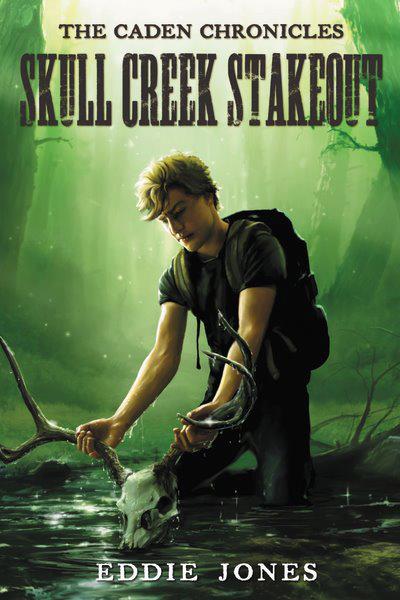 Last October I posted a fun interview with the irrepressible Eddie Jones. Eddie is an author, acquisitions editor for Lighthouse Publishing of the Carolinas, humorist, and follower of the Lord's leading—not in that order of importance, as Eddie would surely agree. He had just released Dead Man's Hand, the first book in his Caden Chronicles trilogy for boys.
Since then, Dead Man's Hand has won the 2013 Selah Award for Young Adult Fiction and racked up nominations for the 2013 INSPY Award for Literature for Young People and the Moonbeam Children's Book Award.
Now Eddie Jones is in the news again with the second installment of Nick Caden's adventures, titled Skull Creek Stakeout. He's a busy guy these days, but he posted an interview on his website that will bring you up to date and explain why vampirism is an appropriate and important theme in a middle-grade boys' book with a Christian worldview. Yup. Vampires.
Read my October, 2012, interview with Eddie Jones.
Read Eddie Jones's August 23, 2013, message.
Check out Dead Man's Hand.
Check out Skull Creek Stakeout.